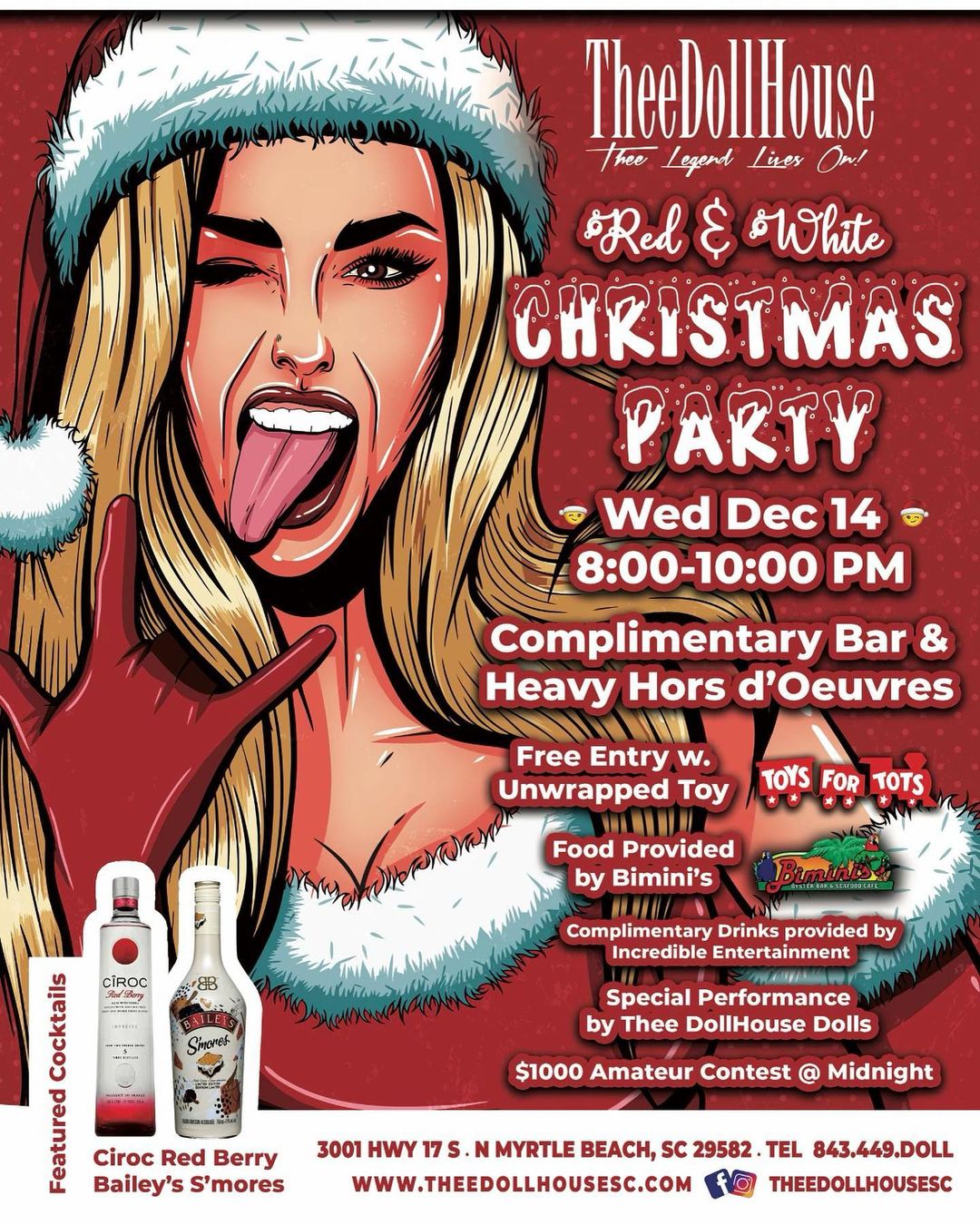 Save the date! We want to say Thanks for being the best fans ever!!! Be our guest at a Holiday Party created just for you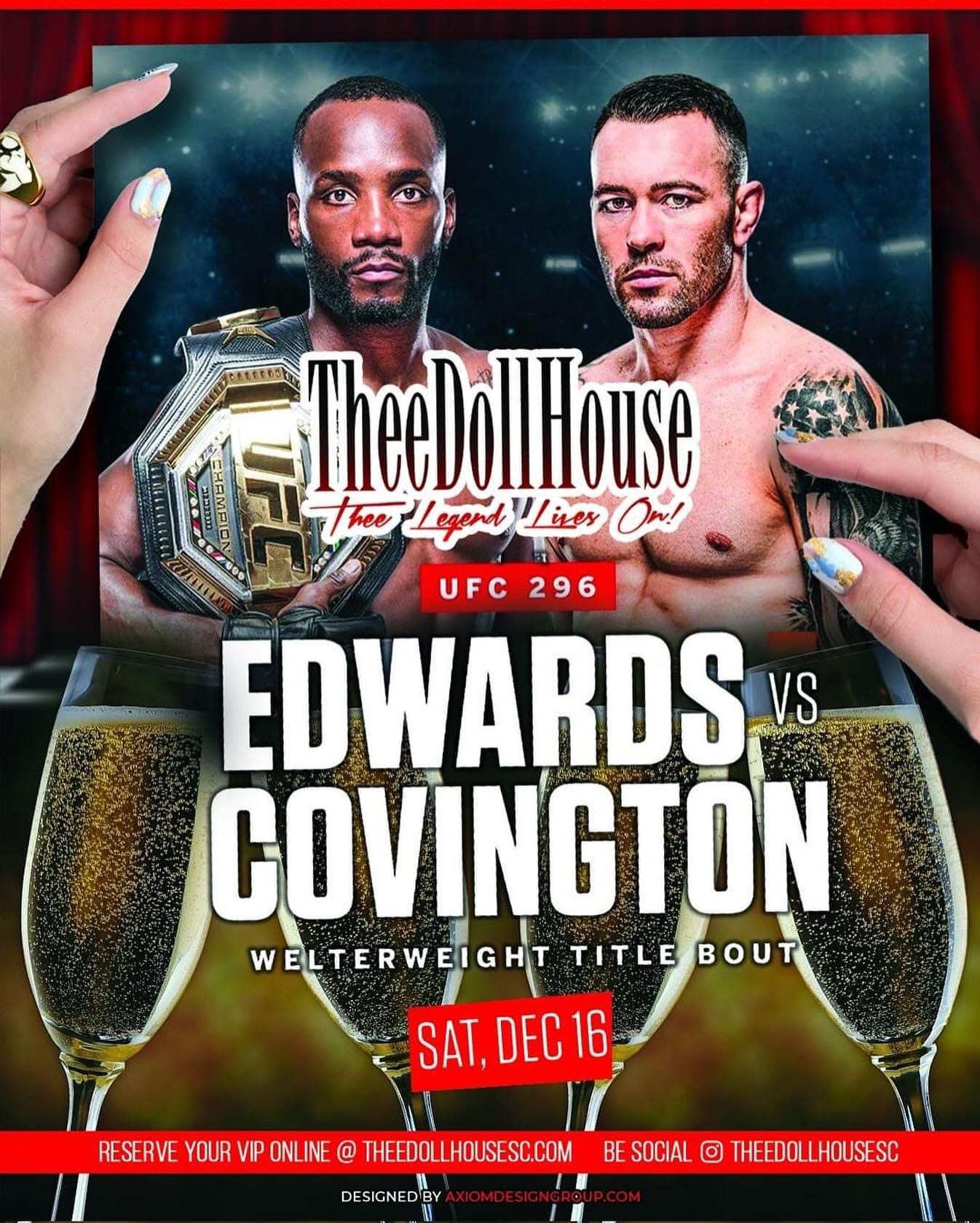 EDWARDS VS COVINGTON, come party with us on this eventful night. Come see the fights and the knock outs that we have on the stage !! VIP packages available !!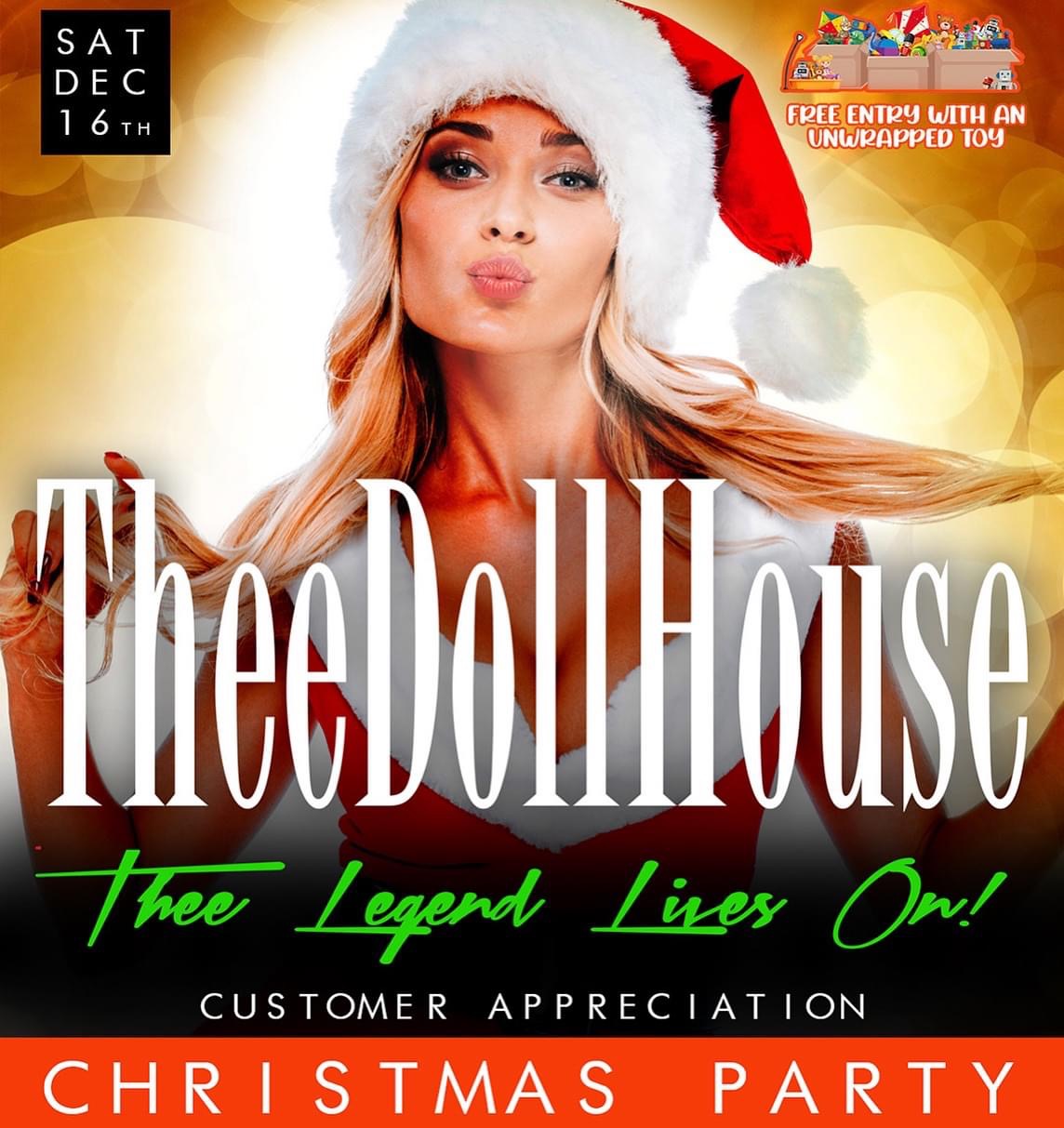 Come to our Christmas party and take advantage of our complimentary cocktails and buffet Dec 16th. Jell-O shots and great entertainment!! Come see us !!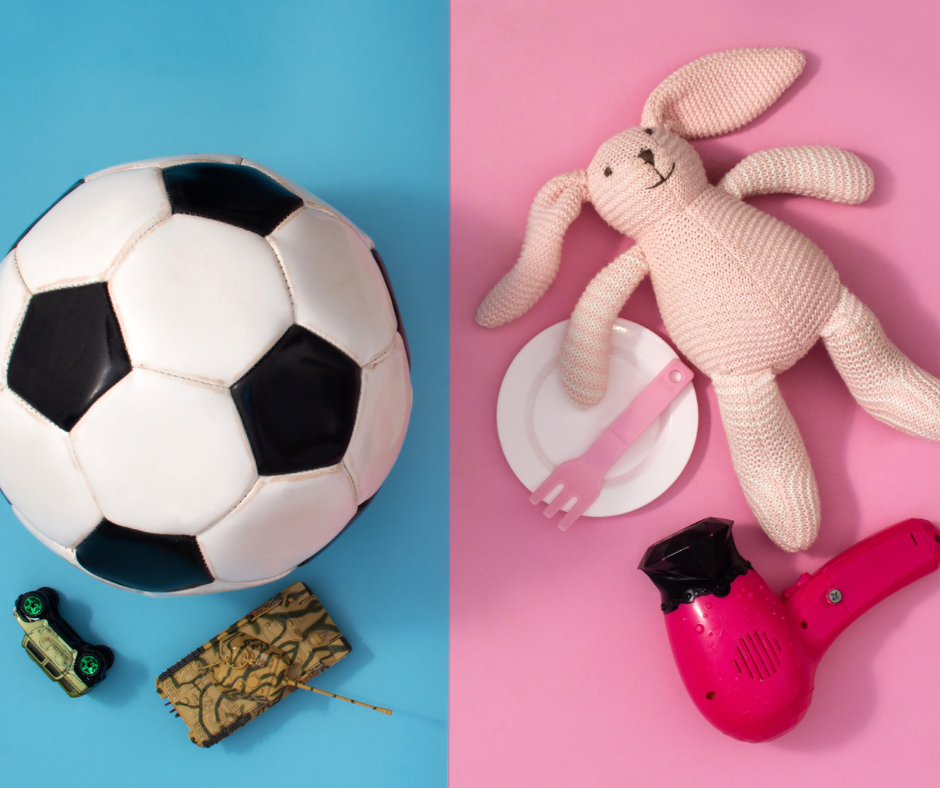 It's that time of year again !! We would like to ask for participation from others coming in to Thee Dollhouse to give to the children. Feel the Christmas cheer and give to the children this year. With that being said you get free admission whenever you bring in a toy until Dec 16th.