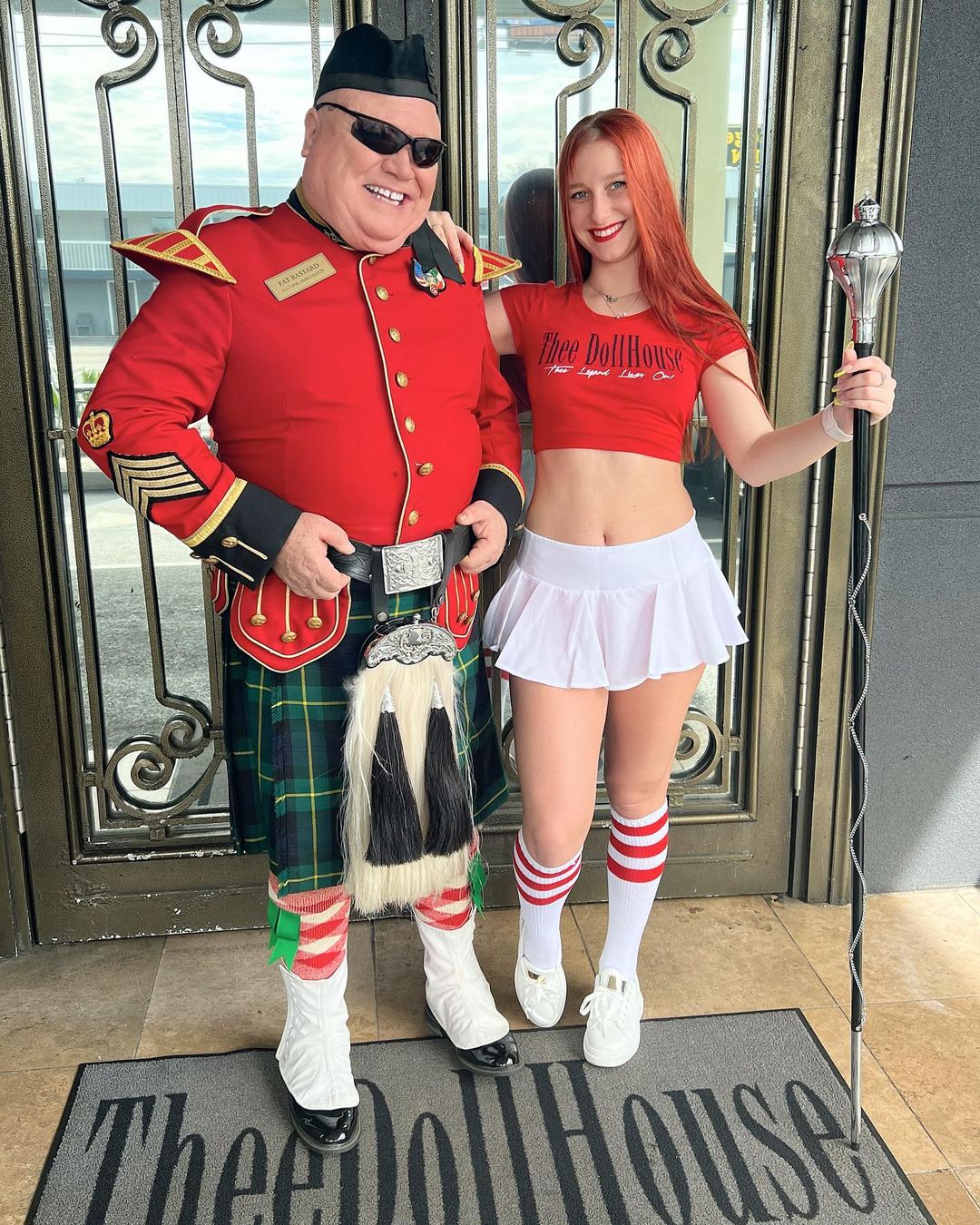 Golf
Season is upon us! We are the best place for Happy Hour, every Hour of the day!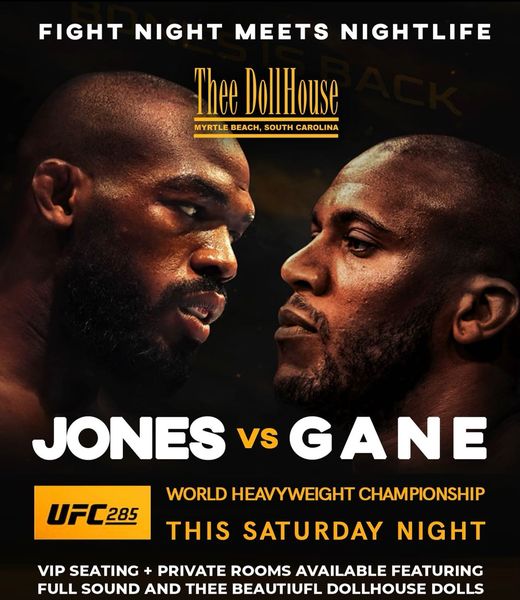 Get ready for the full VIP experience with your own private viewing screen in one of our private tents. There is enough room for you and your friends to party the night away with Thee DollHouse Dolls. Champagne
Premium Spirits, Cigars and our Full Dinner Menu are all available.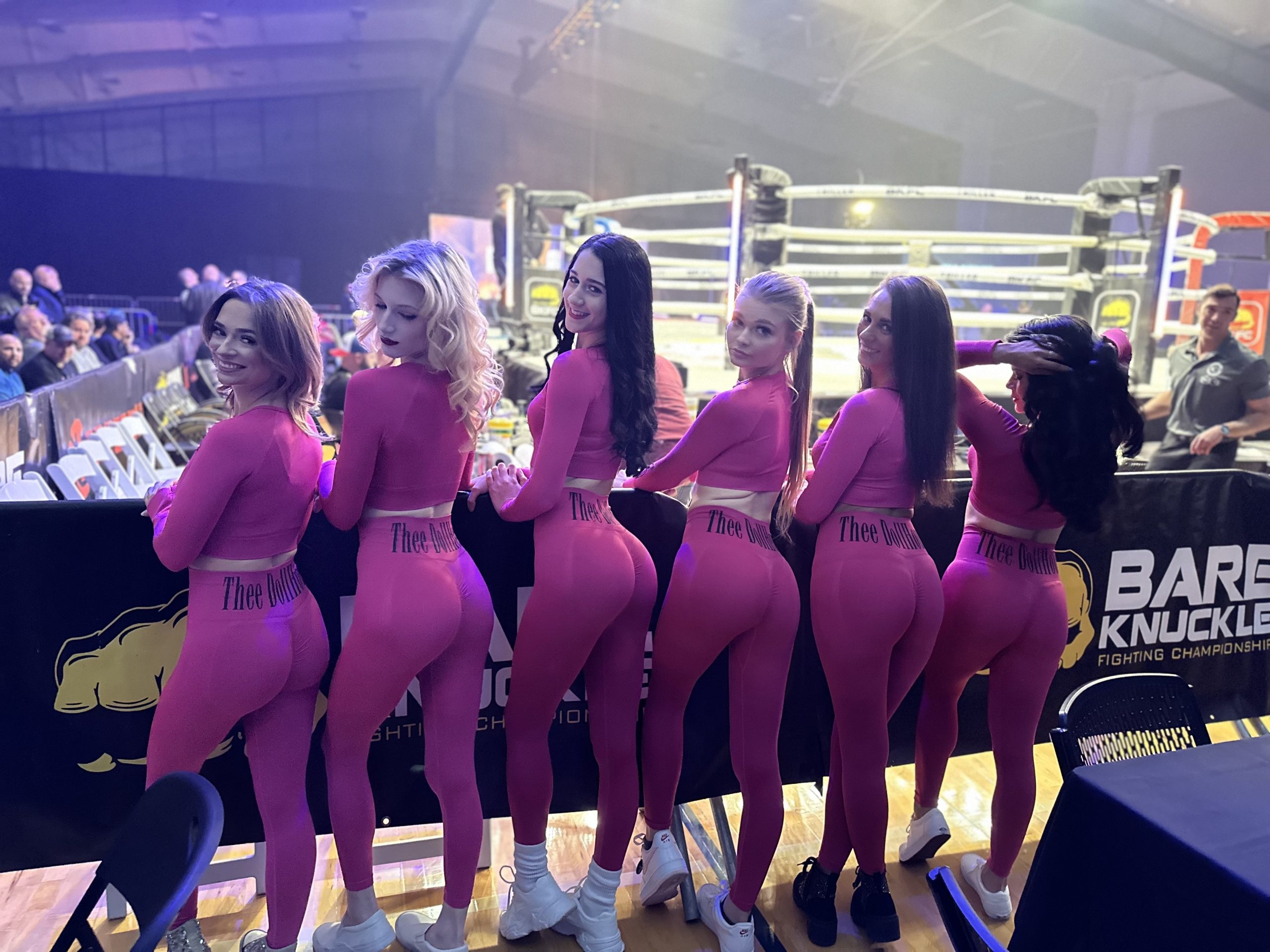 This week Thee Dolls took on the bare knuckle fights in our home town Myrtle Beach at the convention center. Things got a little bit dirty but it wasn't anything Thee Dolls couldn't fight through. Join us a at our next event and get up and personal with us.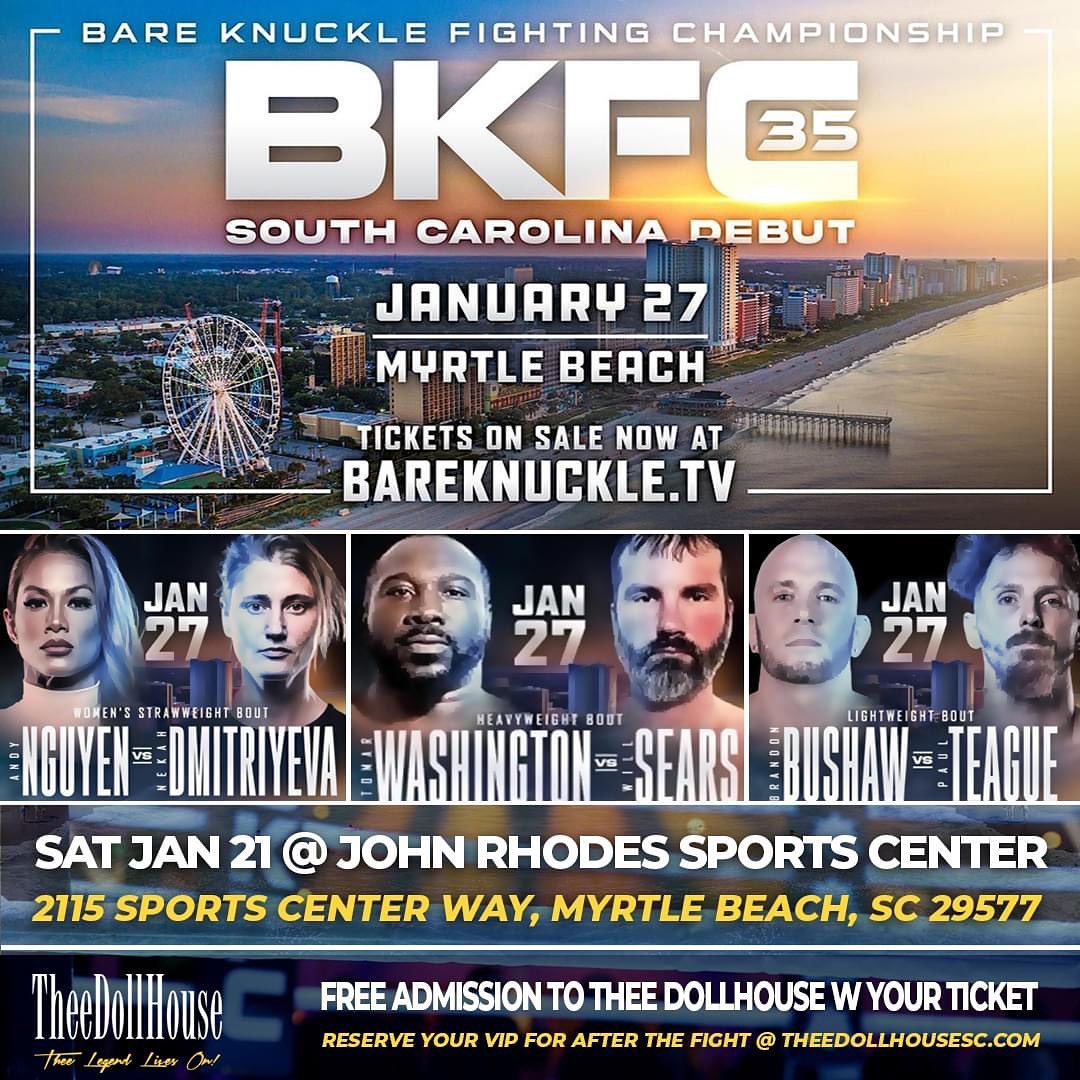 Look for a special appearance from Thee DollHouse Dolls at this event. We proudly support local fighters.