Our Dolls dance team practice special routines just to give you a unique experience every time you visit, you never know what might be the feature or event. We have everything from naughty angels, school girls and lassoing cow girls. Come join us and find out what we do next.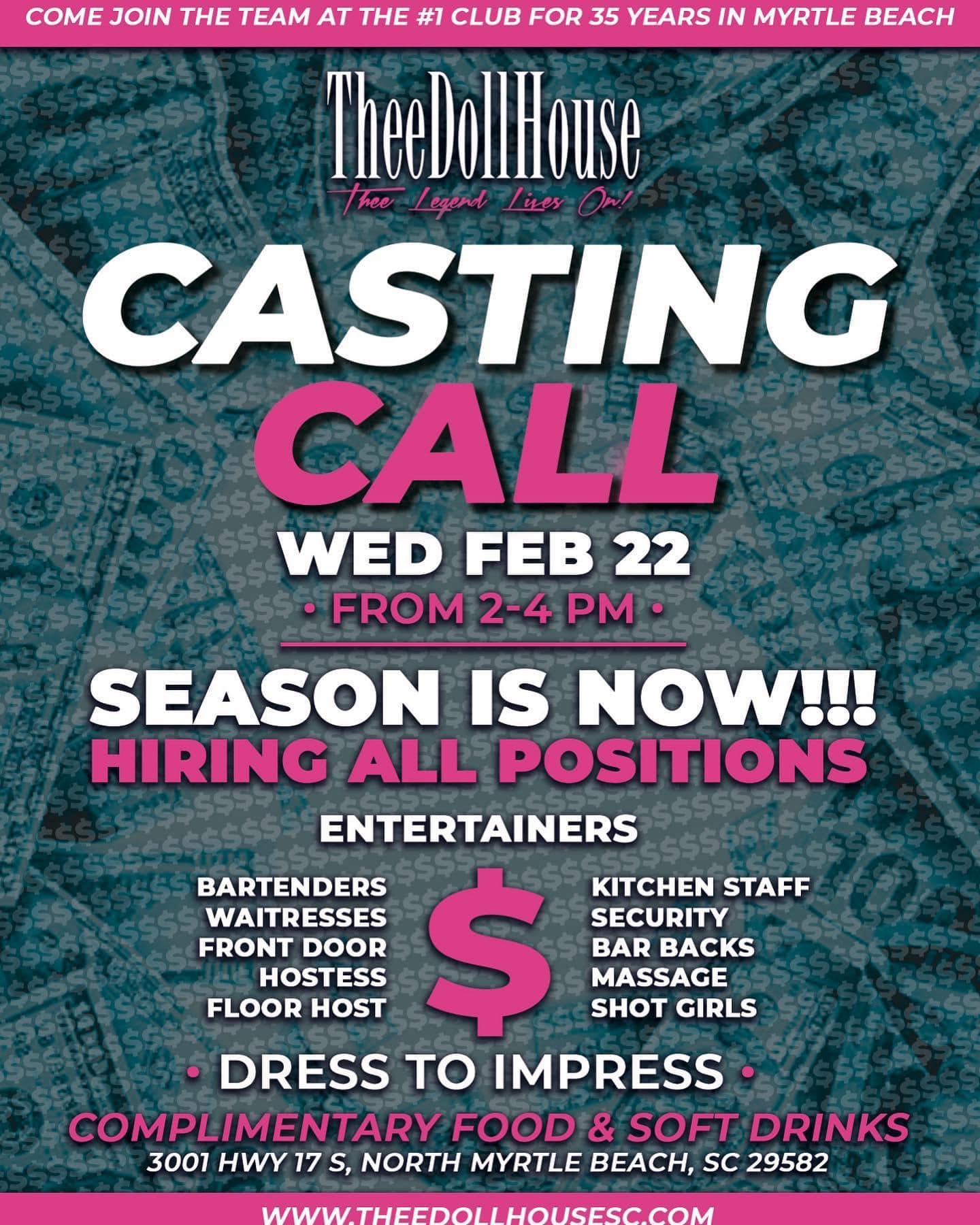 Our job fair is today and we are hiring all positions. Want to be one of our Dolls?? well come to our job fair today at 1:30pm.
Shot Girls
Floor Host
Bartenders
Waitress
come on through and lets see if you have what it takes.